(
Shores of Indian Lake
#8)
Catherine Lanigan
Adult Contemporary Romance
Paperback & ebook, 384 pages
July 1st 2017 by Harlequin Heartwarming
He's ready to settle down…with or without her
Scott Abbott has always loved Isabelle Hawks. And he's always been her rock. Patient, dependable, strong. But lately, she's been acting like that rock is weighing her down. With her art career taking off, Isabelle has been spending less and less time in Indian Lake…and with him. Scott isn't even sure what they are to each other anymore. They might be friends with a history, but it sure doesn't feel like a future. Maybe it's time for Scott to set her free and focus on his own dreams. A real home. A family. All the things he had hoped to share with her…
Goodreads│Amazon│Barnes & Noble│Harlequin
Excerpt
Scott leaned toward her, gazing at her with a force of longing and desire she couldn't remember seeing before. "Isabelle, I came here tonight..." He placed his hand on hers. "To ask you something."
A sense of foreboding settled over her. "Scott, I don't think..."
"Hear me out. We've always been best friends. You're the first person I think about when I wake up. We spend so much time together. We know each other inside and out. I want us to move forward with our lives." He squeezed her hand earnestly.
"We are moving forward," she said reflexively.
"I mean together. I've thought a lot about where my life is going, and I realize now that writing articles for the local paper is not going to make a difference in this world. I saw that tonight, in that apartment. But I can change the future for these kids. I can take something horrible and make it happy. It's my hope that you'd do that with me."
All Isabelle could do was stare at him. "You just got through saying we were best friends, but you don't know me at all. You of all people know that I just won the chance of my lifetime. A shot at a gallery show! The one thing I've worked for since high school." Her voice cracked. "It might be selfish, but it's my chance, Scott. The one I dreamed about while I was raising my siblings." Her palms were sweating and her heart rammed against her chest like a caged animal. She shot to her feet. "You are not asking me this right now."
"Oh, but I am," he replied quietly.
"I don't believe this," she said, raking her hand through her hair and turning from him.
"You don't want to be together?"
"I don't want children," she said in a rush.
"You never told me that before."
"Not in so many words." How could he have missed this obvious fact about her? She'd often confided how heavily the responsibility for her brothers and sisters had fallen on her. How she valued her independence above all.
"I've told you, Scott. My whole childhood was cooking, cleaning, doing my siblings' laundry while they played on the swing set or went to football practice or piano lessons. I was sweeping and changing diapers. I walked Violet in the middle of the night when she had bronchitis, so my mother could sleep and go to work."
Isabelle's voice rose and tears streamed down her cheeks. She could feel resentment in every teardrop. She hated that she felt that way, but she did. "I rarely had time to draw. I desperately wanted to be in the art club in high school. You remember. But most of the time I had to drive one of the other kids to their lessons or the library or whatever when they were supposed to meet. There was never any time for me." Her cheeks were blazing hot.
"I knew you resented the responsibilities..."
"Resented?" She snorted. "All I dreamed about was drawing and painting. No one ever asked me what I wanted. What kind of lessons I wanted."
Her tears were coming in torrents and as she dropped her face to her hands, Scott enfolded her in his arms. "I'm so sorry, Isabelle. I didn't realize how deep this went. There's so much emotion in your paintings... I should have understood."
She sniffed and pulled back. She placed her palms on his chest and felt his thundering heart.
She was hurting him, but she didn't know what course to take other than escape. "Don't you see, Scott? This is my chance to be free. My art has always meant freedom to me. I can explore the entire universe if I make this sale. With the Lodges closed for the winter, I have time to paint what Malcolm wants. I can do this. It will be my grand adventure."
"Your new life," he said huskily.
He smoothed her hair back from her face and traced the edge of her cheek with his thumb. "You go for it, Isabelle. Be the best you can be."
Then he kissed her with so much longing and passion, she felt weak.
He pulled her closer, and she melted into him, catching the faint scent of the spicy cologne he always wore.
"Isabelle," he whispered, as he released her. "I have to go."
She lowered her head. "I understand. Bye, Scott," she said, her voice quaking.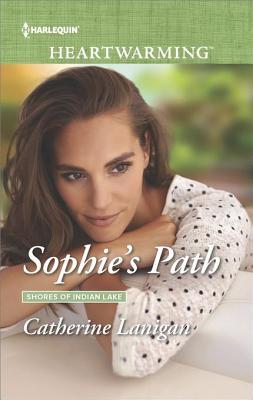 Catherine Lanigan
is the international bestselling and award-winning author of forty published titles in both fiction and non-fiction, including the novelizations of Romancing the Stone and
The Jewel of the Nile
, as well as over half a dozen anthologies, including "
Chicken Soup for the Soul: Living your Dream
", "
Chicken Soup for the Writer's Soul
", and more. Ms. Lanigan's novels have been translated into dozens of languages including German, French, Italian, Spanish, Russian, Portuguese, Chinese, and Japanese. Ms. Lanigan's novels are also available in E-books on Amazon.com and Barnes and Noble.com, Apple Store, Mobi and Kobo. Several of her titles have been chosen for The Literary Guild and Doubleday Book Clubs. Her Vietnam war-based novel,
The Christmas Star
, won the Gold Medal Award Top Pick from
Romantic Times Magazine
and has also won Book of the Year Romance Gold Award from
ForeWord Magazine
as well as Book of the Year Romance from Reader's Preference.
Lanigan is the author of a trilogy of non- fiction books regarding angelic intervention in human life:
Angel Watch, Divine Nudges and Angel Tales
published by HCI and Cedar Fort. Skyhorse published Lanigan's "how-to" book on writing:
Writing the Great American Romance Novel
. Lanigan was tasked by the NotMYkid Foundation to write a non-fiction book addressing teen addictions. Ms. Lanigan's first Young Adult adventure novel,
The Adventures of Lillie and Zane: The Golden Flute
, was published by Cedar Fort.
Currently, she has published eight novels in the Shores of Indian Lake series for Harlequin Heartwarming: Love Shadows, Heart's Desire, A Fine Year for Love, Katia's Promise, Fear of Falling, Sophie's Path and Protecting the Single Mom. Family of His Own pubs July, 2016. She has recently contracted for one more in the series: His Baby Dilemma.
As a cancer survivor, Ms. Lanigan is a frequent speaker at literary functions and book conventions as well as inspiring audiences with her real stories of angelic intervention from her Angel Tales series of books. She is an outspoken advocate for domestic violence and abuse and was honored by The National Domestic Violence Hotline in Washington, D.C. (
THE EVOLVING WOMAN
). She has been a guest on numerous radio programs including "Coast to Coast" and on television interview and talk show programs as well as blogs, podcasts and online radio interview programs.
-
1 winner will receive a $50 Amazon eGift Card
(open internationally)
- 1 winner will receive a tote bag and three Shores of Indian Lake books: Katia's Promise, Fear of Falling and Sophie's Path (US only)